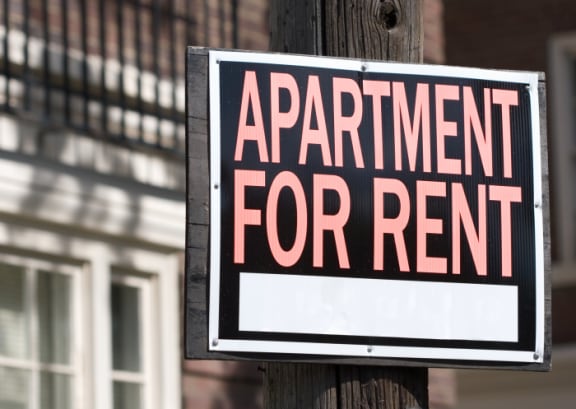 How Much Money to Save Before You Get an Apartment
Did you know that the
median savings account balance
for American families is $5,300? While this might sound like enough to use in case of an emergency, is it enough money to get an apartment? How much should you save?
Renting an apartment is a major financial undertaking that requires conscientious planning and saving. However, even if you don't have hefty savings account to draw from, you can still get started on the journey toward becoming a tenant.
By understanding how much money it takes to be prepared for renting an apartment, you'll know where to begin to make having an apartment become reality. Heres what to know about how much money you need to save before searching for the perfect place!
Apartment Expenses to Consider
Moving into your own apartment can be an exciting decision. But don't get too caught up in the excitement without considering apartment expenses first.
Rent, utility bills, groceries, transportation expenses apartment living comes with a laundry list of costs that can quickly add up if you're not careful. While that doesnt mean you shouldnt be excited about this new life milestone, it simply means you need to be prepared!
So, if you're planning to take the leap and get an apartment, consider the following costs first.
Security Deposit
How much money do you need to put down for a
security deposit
on an apartment? It all depends on the landlord. Some will ask for the first and last month's rent, while others may request somewhere between one and three months' rent.
It pays to talk with the landlord or manager before signing a lease and remember security deposits are never lost forever. If you take care of the rental property, they'll refund your security deposit at the end of the lease.
Parking Fees
Likewise, some apartment complexes charge parking fees if you want a dedicated parking space. Since parking fees vary significantly from place to place, it's important to check with your landlord before signing a lease.
Some places charge a flat parking fee per car for each month while others offer this as part of your rent amount. And while we're talking about additional fees, be sure to ask about the community's
pet policy
and related fees if you have a furry friend.
Utility Bills
Electricity bills, water bills, heat, and gas these responsibilities can add up quickly and go overlooked when scanning for the perfect place to call home.
Don't let utilities cost you more than your security deposit. Consider the cost before taking the plunge into leasing a new apartment. While this isn't likely to affect your apartment search as it's usually a separate matter, it's important to keep these costs in mind as you start budgeting.
Furniture
You'll also want to budget for furniture, of course, but don't forget that there are creative options for stylish furnishings on a budget.
As you set up your space, keep in mind thrift stores as well as budget-conscious furniture retailers for pieces that can fit in with your style and give you the look you need without breaking the bank.
Moving Expenses
Finally, be sure to consider moving expenses. If you don't have friends or family who can help you move into your new place, then you might have to pay for movers.
The average cost of movers
in Wichita costs about $455 depending on the size of your move.
How Much Should You Save for an Apartment?
So, with the costs above in mind, how much should you save for an apartment? We suggest having enough to cover the security deposit plus another two to three months of rent. This means that your total savings goal will vary depending on the cost of the rent.
All in all, this is a great way to ensure that you can not only cover the costs of moving into the apartment but also any additional expenses that might come up along the way.
How to Financially Prepare for Your First Place
As you start to prepare to move out, it's helpful to have a plan first. Regardless of how much you need to save, here are a few things to consider.
Set a Budget
Setting a budget for all of your expenses ahead of time can be a lifesaver. By setting a budget, you'll know exactly how much you can or should be spending on things like furniture, decorations, and appliances.
Knowing this will help you make smarter decisions when the time comes to splurge on those items since with knowledge of a set budget you can avoid any future unexpected costs or surprises.
Consider a Roommate
Having a roommate is one of the best financial decisions that you can consider when moving into a new apartment.
Not only will it help split the expense of rent and utilities, but it'll also enable you to take advantage of those great amenities in your area that you previously thought were out of your budget.
Don't Rush the Process
Take your time when looking for a new apartment. Scope out what is nearby, take a look at the local restaurants, and take time to explore the area itself.
If you don't think you're in a financial position to be able to make your rent payments on the first day of each month, ask about potential
flex payments
(our tenants love this option, for example).
Check Out Cross Creek Apartments
So, how much should you save for rent? A good savings goal to plan for is to have about six months' worth of rent saved up before moving into a new apartment. This should be enough to cover the security deposit, moving fees, and any related setup costs.
Are you ready to find your new home? Why not check out Cross Creek Apartments? Our cozy complex offers amenities such as an on-site laundry facility, a fenced dog park, and a 24/7 fitness center.
Click here to
schedule a tour
of what could potentially be your brand-new home.