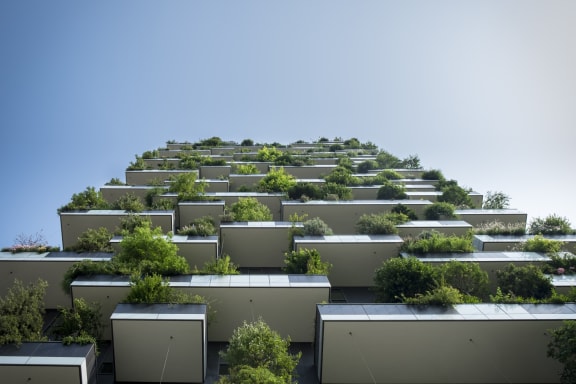 The Best Small Apartment Balcony Privacy Ideas
Put your back into building your balcony up!
55% of people
live in urban areas. With so much overcrowding, it can be hard to find a space for yourself, even on your balcony.
If you love being on your balcony but don't like people looking at you, you need to find some small apartment balcony privacy ideas. There are more than you might think, and each one can create more than privacy for your balcony.
What should you do if you want a private backyard right now? How can you make subtle changes to your balcony? What can transform your balcony into an oasis?
Answer these questions and you can enjoy your balcony like never before. Here is your quick guide.
Buy an Umbrella
One of the easiest apartment patio privacy ideas is to use an umbrella. Most umbrellas are cheap, designed to last for years, and big enough to cover most if not all of your balcony.
Try to find an umbrella you can adjust so you can block the sunlight as the sun travels through the sky. You can also get a product with lights on it, which can illuminate your patio at night.
Use Frosted Glass
If you have a glass railing, you can swap out the panels with frosted glass. This will increase privacy without compromising safety or changing the structure of your balcony. You may be able to add frosted window films over your panels, which can help you save money and time.
Talk to a few glass installers in your area and see what they can do. Ask an employee to inspect your balcony and make sure your railing and balcony are safe for an installation team. You may need to hand over your
floor plans
so your crew knows how much space your patio has and what materials it uses.
Keep in mind that most frosted films are designed for interior windows. When you are shopping online, look for products that are specifically for exterior-facing patios. Do not adjust your films once you put them on, as many films rely on static cling to stay attached to your glass.
Install a Privacy Fence
Using a balcony privacy fence is one of the most effective methods for apartment privacy. You can use many types of fences or screens, and you should look at several products before making your decision.
If you want maximum privacy, you should find a screen made of solid panels. Mesh fences have openings that let in light and let people look into your apartment.
If you want a retractable or movable fence, you should consider patio privacy screens. You can attach the screens to steel poles or tie them to the barriers on your balcony.
Polyethylene is resistant to high winds and UV rays. This makes it a great material if you live in a sunny or windy area. You can find many screens with neutral colors so you can mix them with other decorations.
Drape Curtains
Curtains can work as well as panels and fences. They also allow air to circulate through your patio, keeping the temperatures mild.
You can drape curtains around the perimeter of the patio to enclose it completely. You can also drape curtains down the centerline or another part of your patio. This lets you close off one area, which you can use to store things you don't want others to see.
Polyester is a good material for curtains. Make sure the curtains you use are thick, as they will block light, resist UV rays, and not get damaged by water. Get a guide from your manufacturer so you know how to clean them.
Grommets allow your curtains to move along their rails without getting tangled or torn. Always select a product with grommets and try to find ones made of steel or rust-proof materials.
Use Outdoor Plants
Overflowing and tall plants can act as privacy screens. Ivy plants are extremely popular because they have thick leaves, tall vines, and powerful colors.
If you want something a little different, you can grow hollyhocks. Hollyhocks can add many different colors to your patio, including white, purple, and dark red. The plants are self-seeding perennials, so you can have new ones each year without needing to plant seeds.
Lemongrass can act as a physical barrier and an herb for tea, soup, and curry. You must place your plants in full sunlight and organic soil. If it starts to get cold, you need to bring your lemongrass inside, so put it in a pot with handles so you can move it easily.
Spartan junipers
are evergreen trees you can grow in small pots. The branches are dense and dark green, serving as effective barriers from the rest of the world. Your trees should receive a lot of sunlight, and the soil you use should drain well.
If you have a roof hanging over your balcony, you can hang plants from it. Philodendron plants are low-maintenance plants that you can maintain using cheap tools. They can block out the sunlight and add bursts of color to your space.
If you like the appearance of outdoor plants but don't want to maintain them, you can find fake ivy screens. Most screens are made of plastic, which resists rainwater and solar rays.
Learn About the Best Small Apartment Balcony Privacy Ideas
Small apartment balcony privacy ideas can change your life and your balcony alike. Buying an umbrella and installing frosted glass are two simple and elegant ideas.
Most people have privacy fences, but a fence can be many different things. You can have screens, mesh structures, and items attached to your railings. If you want something transformative, you can hang curtains or install different types of plants.
If you're struggling with privacy, find a great apartment to live in. Cross Creek Apartments and Townhomes serves the North Wichita area.
Contact us
today.